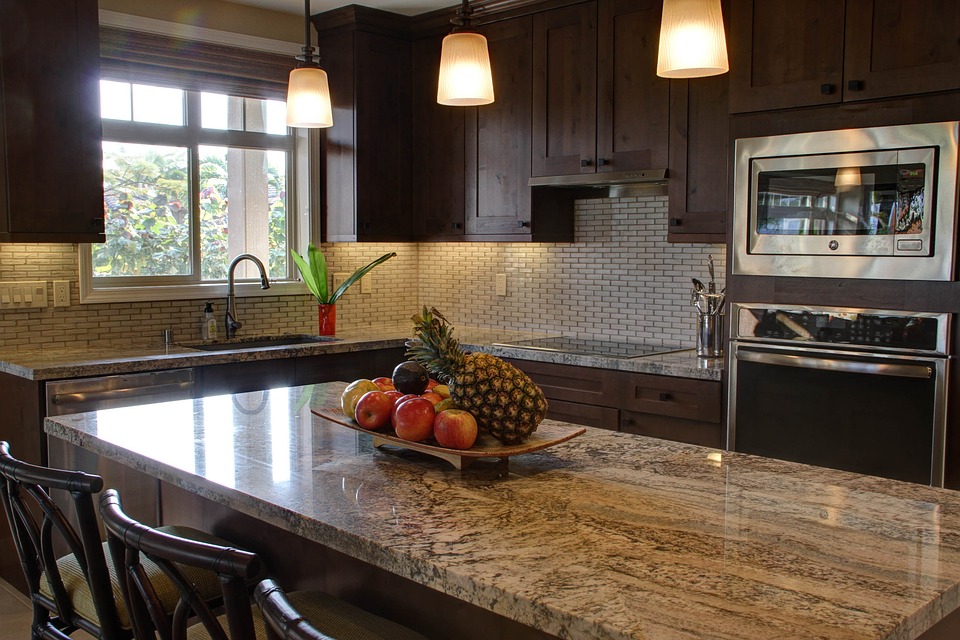 Kitchen islands or peninsulas are like magnets when guests come over. If your home is anything like ours, most of your friends and family congregate around the kitchen island. If that's the case, stools are definitely going to come in handy around your home.
Stools come in a range of heights, sizes and materials, but the most frequently used ones are counter stools and bar stools. Counter stools are suitable for counters that are approximately 36" high, while bar stools are appropriate for counters that are 42" high, which is considered bar height. The seat of a counter stool is 24″ above the floor, whereas the seat of a bar stool is 30″ above the floor. Twelve inches of clearance is ideal between any counter and a stool so that your knees and legs have sufficient breathing room.
After considering the height of the stool, the most important thing you will have to decide on is whether you prefer backless or back bar stools. If you are unsure which way to go, we will grapple with the pluses and minuses of each one here.
Back Bar Stools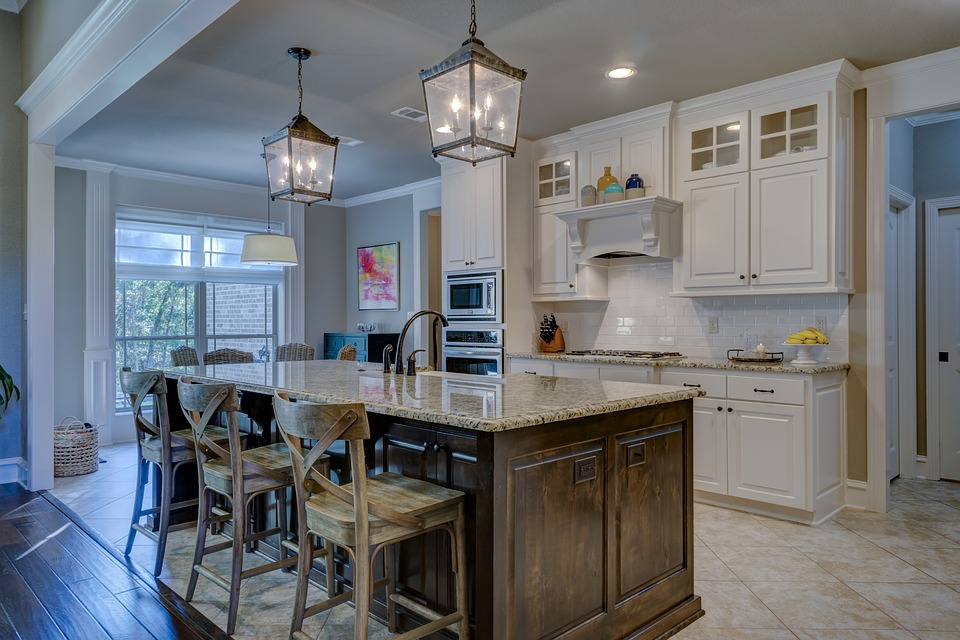 Back bar or counter stools have a back, which is usually upholstered, wood, metal or iron and serves as a comfortable support for a person's back. Because of this, people tend to spend a lot more time sitting at these types of stools. Moreover, upholstered stools provide you with a myriad or color options and designs. My absolute favorite counter stool is this one from Ballard Designs.
One drawback of stools with a back is that they are often much more expensive than backless stools. Pricing can range anywhere from $175 to upwards of $1,000 for a custom version. Another disadvantage is that if the back on the chair is very high, it can disrupt the sight lines to your beautifully designed kitchen. In addition, you must have an adequate amount of space to accommodate these stools so they don't work well for tight spaces.
Backless Stools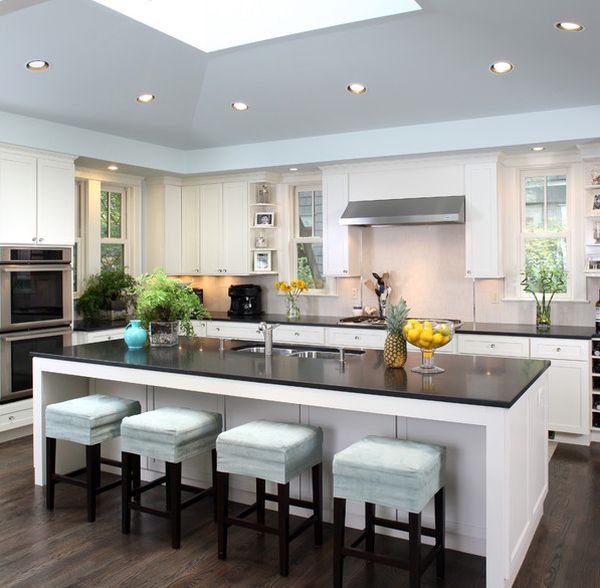 Unlike bar back stools, backless stools lack a back, think 24 hour diner stools. They tuck nicely under the overhang of a counter, which makes them perfect for areas that are short on space but big on style. Kids tend to enjoy sitting on these kinds of stools because of course, they have no back issues! When it comes to pricing, backless stools are much easier on the wallet. You can find them for less than $100 if you do your research.
The biggest drawback of backless stools is the fact that they don't have a back! If you have back issues, a backless stool will not give you the type of support you need for extended sitting. And you can bet that grandma and grandpa will most likely make a mad dash for the sofa instead of sitting on one of these all night.
Final Thoughts
We recently purchased new stools for our kitchen and we decided to go with back counter stools. We enjoy eating dinner casually at our kitchen counter so our new stools are comfortable enough to spend a lot of time in. When I am cooking dinner, my son can sit at the kitchen counter and I can keep my eye on him as he colors, draws or ask me a zillion questions.
Ultimately, stools can look amazing whether you purchase them with or without a back. If you do not use your kitchen counter very often or lack space, backless stools may be the way to go. If your island is massive and you love to gather around it, then stools with a back will make you and your guests much more comfortable. Either way, I guarantee that either type will remain occupied all night long.