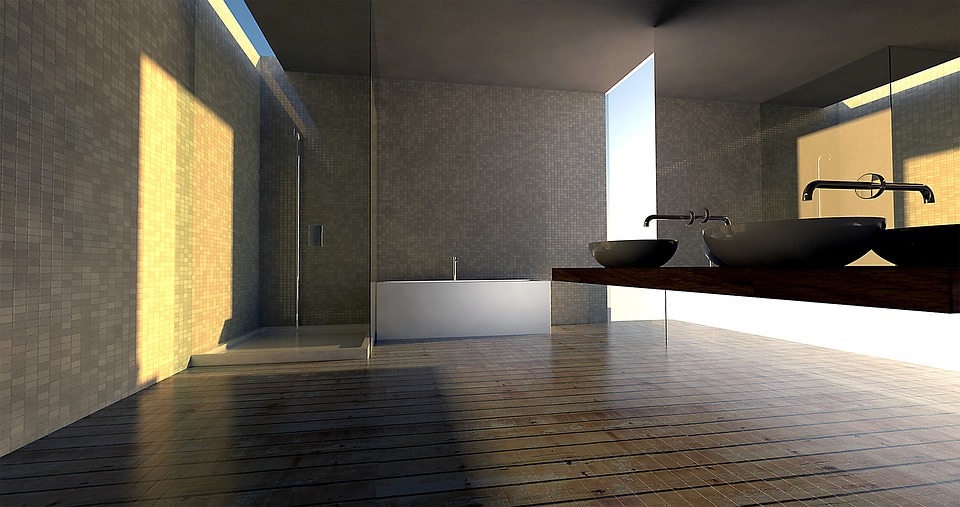 Whether you own a built-in tub or a freestanding tub, the bathtub has the ability to put us in a relaxed state of mind. Filled with some extra warm water, bubbles and Epsom Salt, this home object can provide a momentary remedy for a stress-filled day and grant us some much needed alone time.
I'm not talking about the tub/shower combo kind of bathtub either. Although they are practical and space savers, the combo unit typically does not have the wow factor that an independent bathtub does. And let's face it; when it comes to interior design, practical is not always synonymous with pretty. We design aficionados want pretty!
Well if pretty is what you want, pretty is what you'll get. Both the built–in tub and the freestanding tub can be beautiful. Nevertheless, both of these tubs have advantages and disadvantages to them.
The Built-In Bathtub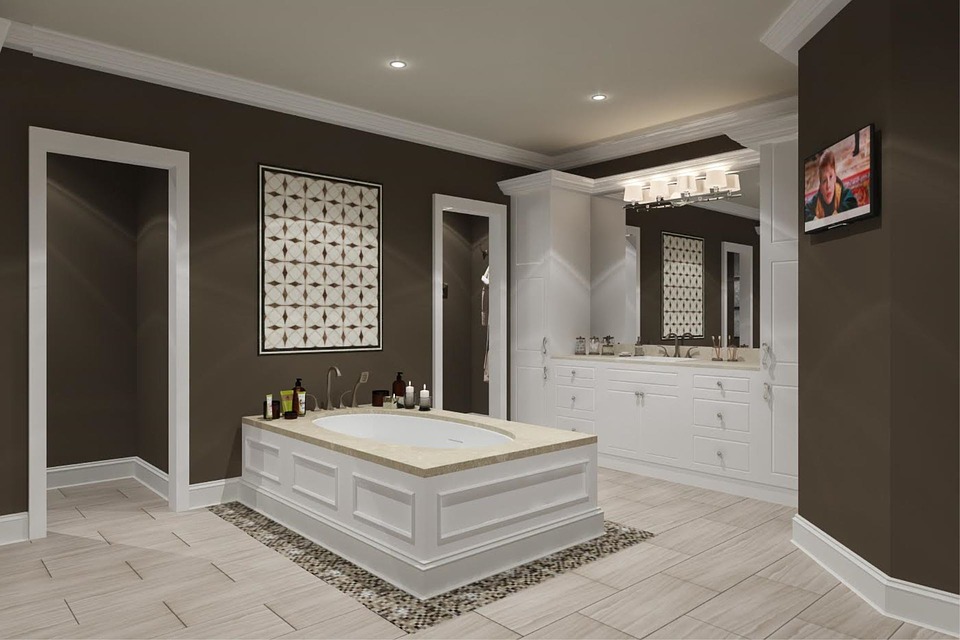 The Advantages
I have a built-in tub nestled between our two vanities in my master bathroom. It is a drop-in tub, which means that the rim of the tub fits over the built-in surround. The other option you can go for is an under-mount tub. This is similar to the idea of an under-mount or drop-in sink.
Having a tub surround allows you to keep items you may need within reach, such as candles, soap dispensers, razors and wine on those rough days. Built-in tubs are also easier to clean than freestanding ones and the fact that you can sit on the edge may make it safer for you to get in and out of the tub.
When it comes down to price, the built-in tub is usually more cost effective and that's even in cases where you have to get a carpenter or general contractor to build the surround. Also, all of the unsightly plumbing is hidden and there is no need to purchase those notoriously expensive stand-up faucets.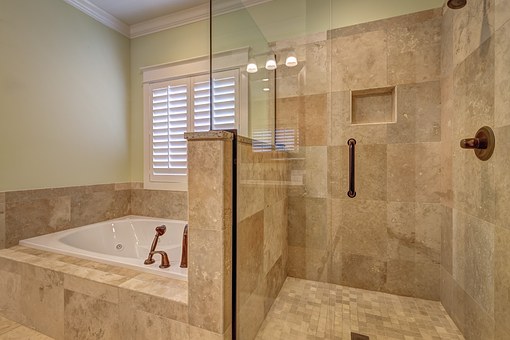 The Disadvantages
Built in tubs are often not as aesthetically pleasing as freestanding tubs, but they do come close. Moreover, most built in tubs have to be placed on a wall or in a corner, which means you cannot put them anywhere you desire in the bathroom. In addition the stone on the surround can get expensive if you go with a natural stone option.
The Freestanding Bathtub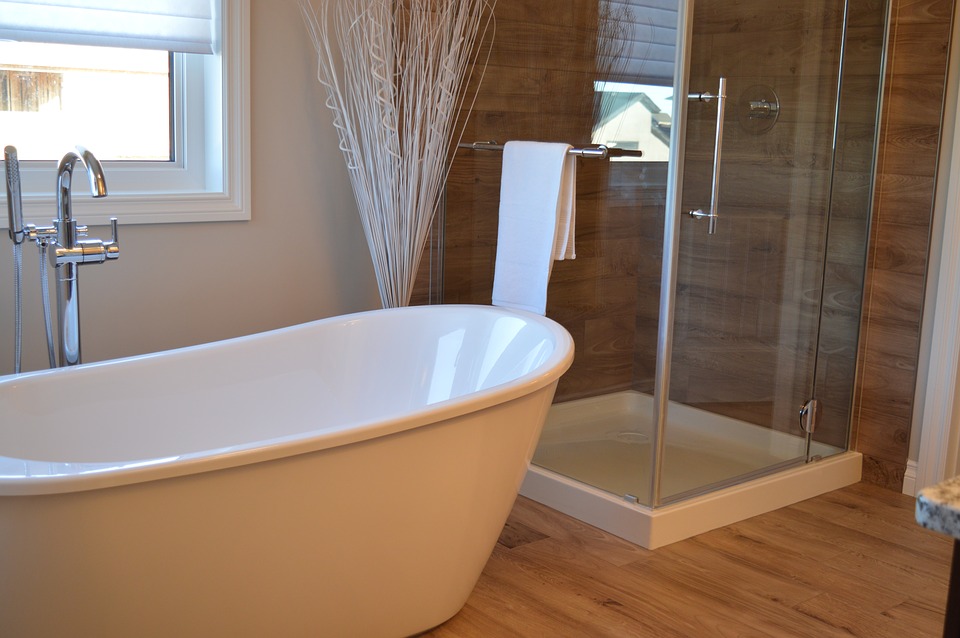 The Advantages
When we hear freestanding tub, we may automatically think of the claw foot tub. However, in today's market there are so many options available for lovers of the freestanding tub. From modern to traditional, there is something for everyone.
Freestanding tubs can make a statement all on their own and they do not require hiring additional subcontractors to create a surround. Another advantage is that they can literally be installed anywhere in the bathroom, as long as the plumber does his or her job correctly.
Freestanding tubs are usually made of durable materials such as cast iron, stone resin or fiberglass. The cast iron option can be refinished to its original luster in the future.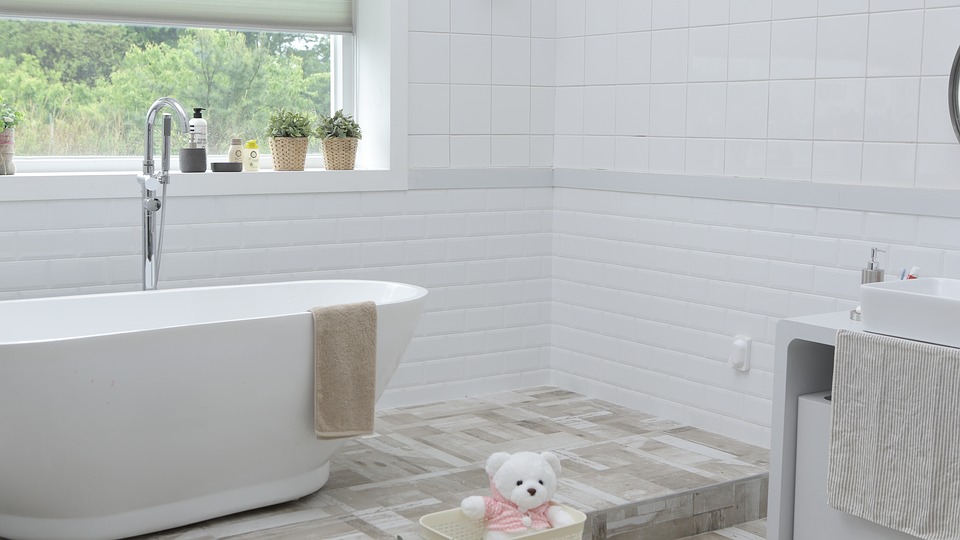 The Disadvantages
There are several disadvantages to the freestanding tub, but that should not deter you from purchasing one if that is your heart's desire. First, the freestanding tub tends to weigh much more than the built-in option. When it is full of water, it makes the tub tremendously heavy (especially if it is made of cast iron). This can be dangerous in scenarios where the tub is located on the second or third floor of a home or in a building. The floor below must be reinforced by a contractor in order for it to withstand the heavier load. If this sounds expensive, it is.
Unless the freestanding tub is in the middle of the bathroom, it is also more difficult to clean. If the tub is located near the wall, it may be next to impossible to clean between the wall and the tub. Also, these types of tubs require freestanding tub fillers, which are very expensive. The plumbing may end up being somewhat visible if the space doesn't allow for relocation of the pipes.
In terms of price, well ouch is all I can say. I recently went on the hunt for a freestanding tub and they are quite expensive. But then again, whoever said being beautiful was cheap?