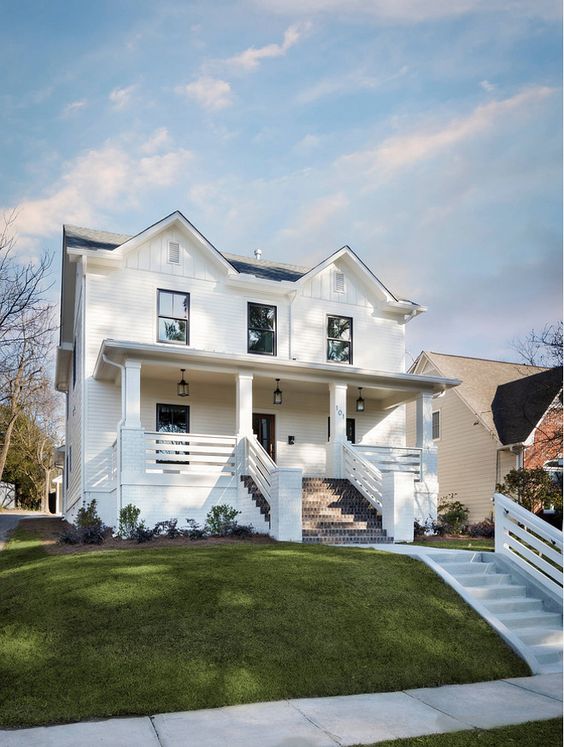 In the winter months, it is easy to neglect the exterior of our homes. But with the weather warming up in many parts of the country, we can no longer put off addressing the exterior of our homes. Last week in Part I of this blog, we made high impact outdoors by mulching our yards, trimming back shrubbery, adding plants to our décor and pressure washing our walkways. This week, we are going to continue sprucing up our homes in preparation for the summer season.
I must admit that this post only covers cosmetic needs. If your exterior is in need of a serious uplift, hiring a professional landscaper, general contractor or remodeling company should be in your near future. Now that we've covered that, here are 4 more tips to upgrading the outside of your home.
Replace Numbers or Doorknobs

Source: Pinterest
How many times have you gone to someone's home and you cannot find or see the house numbers? Stand at the curb of your home and take a look at your front door. Are the numbers visible? Are any of the numbers missing? Are the numbers rusty looking? If so, run to a home improvement store and pick up some a new set of large numbers to replace the current ones. While you're at it, see if your doorknob or doorknocker is rusty. Replace those as well if they are.
Paint Your Door
After a while, the paint on your front door loses its luster. If this is your case, have the door repainted to give it a fresh look. Better yet, if you feel like taking a walk on the wild side (and your HOA approves it) change the color of your door altogether. Be sure to select a color that coordinates well with your shutters and your siding. It will make your house stand out in a good way!
Add a Doormat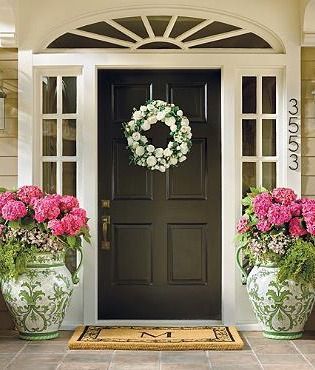 A doormat is a functional home good since it helps capture dirt that would otherwise end up in your house. The size of the doormat should be appropriate to the size of the door. If you have double doors, then you need a very large and wide doormat or you will risk the mat looking like a postage stamp. Frontgate is my go-to for doormats; it has an amazing selection.
Get Your Weeds Under Control

Source: Pinterest
It doesn't matter how beautiful the outside of your home is, if you have a weed problem, that will quickly downgrade your curb appeal. If it's just a few weeds, you should be able to pull those in a few hours, whereas if the problem is plentiful, you will have to use a weed killer on your lawn. If time is an issue, call a lawn specialist to come and address this unsightly problem.
With these 8 tips, your home should be the envy of the block. If you missed last week's post, check it out here!