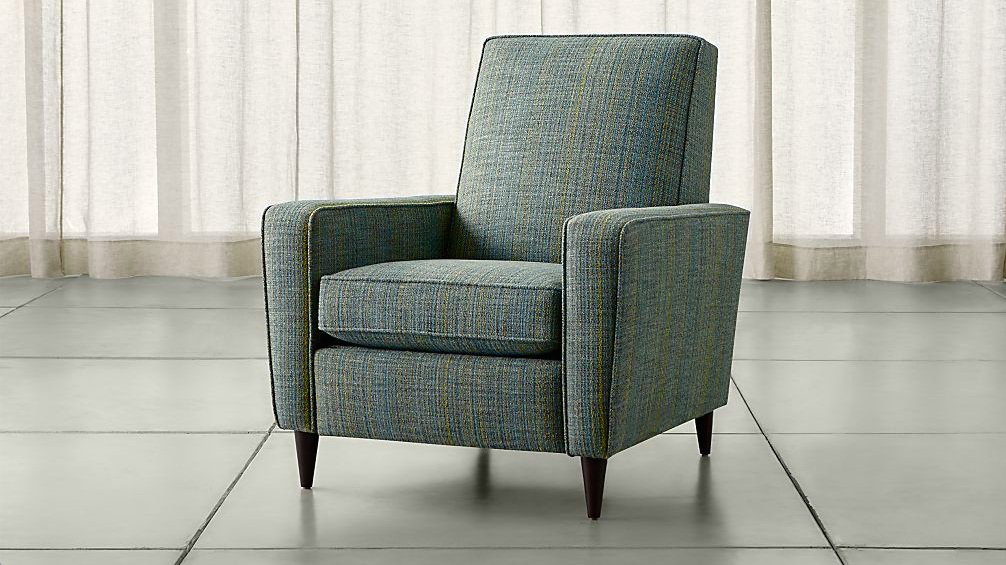 Let's face it, men love recliners. I can't really blame them since they tend to be very comfy and put you in the perfect position for rest and relaxation. Even I have to admit that my family and I have been guilty of paying way more to watch a movie at a theater featuring motorized recliners. The only problem with recliners is that they are usually big, bulky and pretty unsightly.
The good news is that today's recliner is not your granddaddy's recliner, unless you want it to be. Manufacturers have reinvented the recliner so that homeowners don't have to compromise style in the name of function! I wouldn't be surprised if they've saved a few marriages along the way. 🙂
With Father's Day looming around the corner, you may be thinking of getting your favorite guy a brand new recliner. But before you plunk your credit card down, let me offer a few words of design wisdom. Here are 4 ways to get the most out of your recliner search.
Broaden Your Search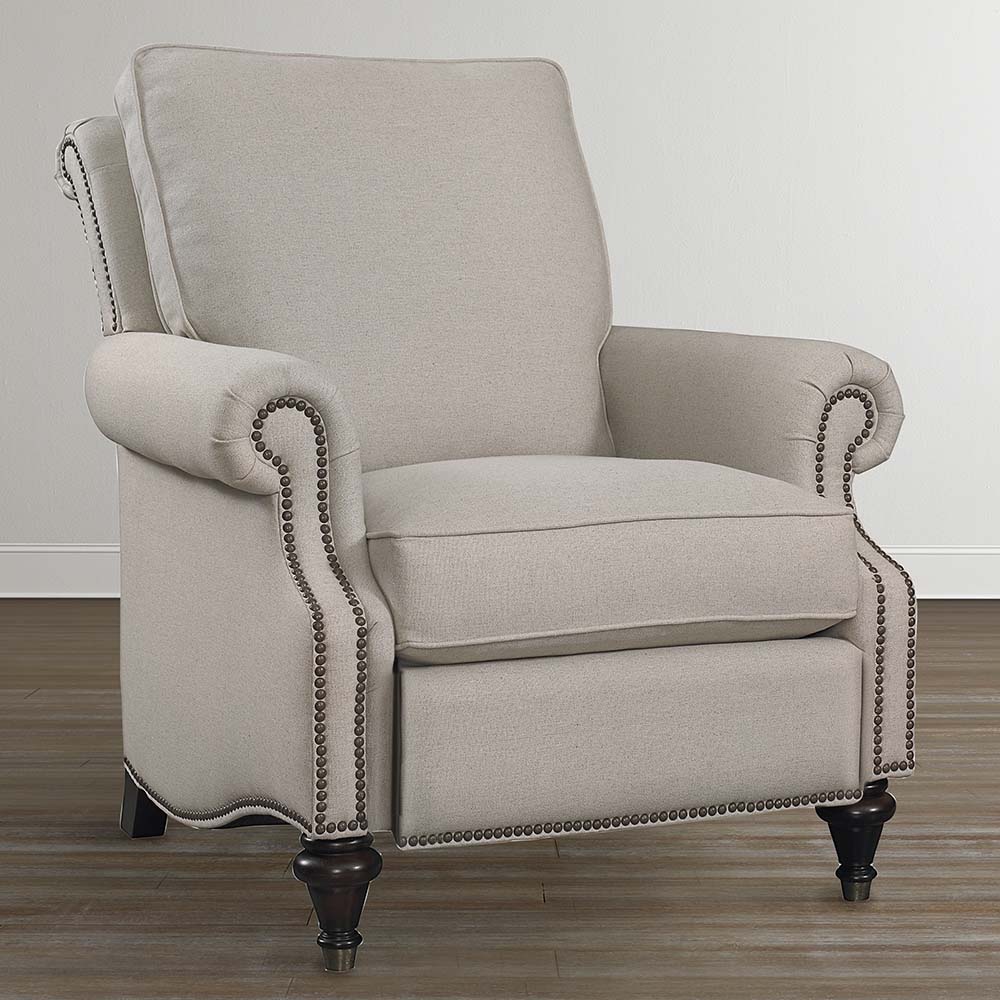 The first retailer that comes to mind when I think of the term "recliner" is La-Z-Boy. There's a reason for that; La-Z-Boy has built their entire brand around the idea of comfort and relaxation. However, many brands from West Elm to Bernhardt carry recliners. It's just a matter of doing your research. The Oxford recliner from Bassett (pictured above) has a more traditional vibe to it.
Look For A Contemporary Profile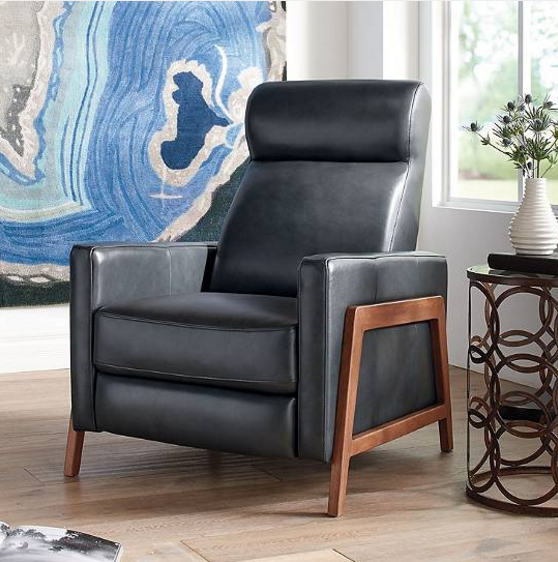 For the most part recliners tend to be large and chunky, but there are some that are much more streamlined and sleek. Looking for a recliner with a more contemporary profile is a perfect way to marry style and function. This is especially true if the recliner is going into a living or family room.For a modern or mid-century look, the Belmont Leather Recliner at Grand in Road is a sure winner! Meanwhile, the "traditional" recliner works really well in media rooms, man caves and recreational spaces, where the look can be much more casual.
Complement Your Décor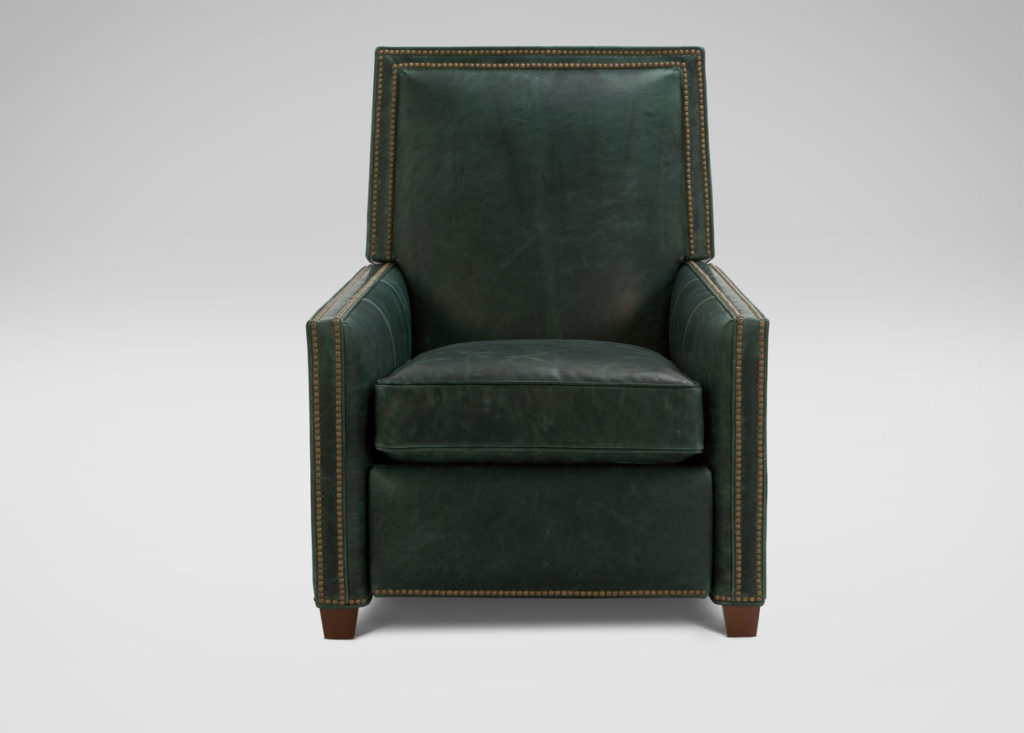 Since a recliner is generally purchased for its functionality rather than its decorative properties, I often notice that they that do not match or even complement the rest of the décor. This is a definite no-no.
The key to making a recliner fit into your current décor is to look for one in a complementary hue that is similar in design style. Taking the time to do this will ensure that the recliner flows with your décor instead of sticking out like a sore thumb. In the photo above, the Randall Leather Recliner is a great example of a recliner that isn't your everyday recliner. With its linear back and arms, it can easily adapt to any decor.
Likewise, if you have a recliner that you just can't seem to part with, have it re-upholstered in a fabric that works well with the rest of the space.
Read the Reviews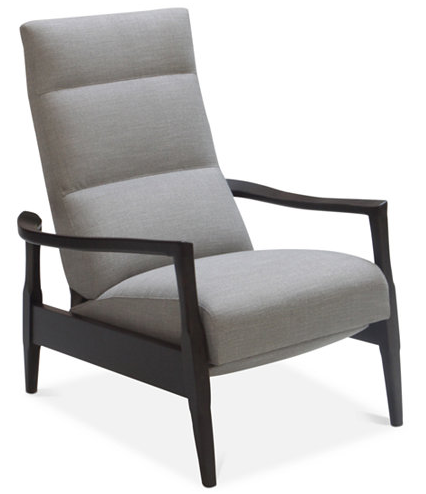 If you plan on purchasing a recliner online, be sure to read the reviews. In fact, read them even if you are actually going into the brick and mortar store to try the recliner out in person. Nothing is worse than dropping a few thousand on a product that isn't comfortable in the long run.
Paying close attention to things such as the weight maximum, the length of the extension, the height of the back and the cushion firmness are important details that you cannot afford to miss.
Final Shopping Tips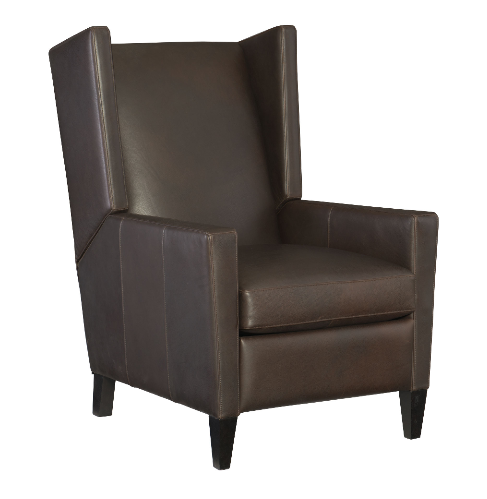 Even though the base of a recliner will probably be much larger than a normal chair, it is possible to find something comfortable that looks just as good. Don't give up; be determined to not settle for less. Ultimately, a recliner that is practical, stylish and fits in with your current design aesthetic is a win-win for everybody.