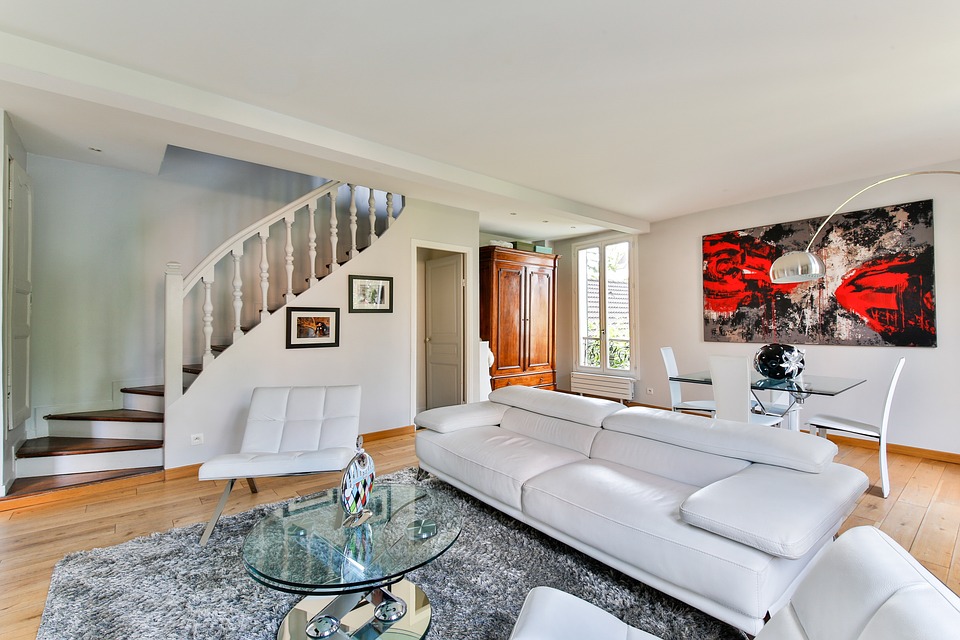 Even when we've landed upon the perfect wall color, found an enviable drapery option and finally installed the wood flooring of our dreams, we still need to consistently freshen up our homes. Freshening up our homes ensures that the entire house looks clean and updated. After all, don't we all want our homes to be in mint condition or better?
Lately I've been reminded that even designers are guilty of letting certain things fall by the wayside. After living in a home for a couple of years, it's easy to get comfortable and forget to do some spot checks on ourselves. But no worries, I have compiled a list of areas that we need to pay attention to before our realtor, in-laws or that really honest friend reminds us of it.
Today, I'm only going to address the interior of your home. We'll post something in the future about freshening up the exterior of your home because that's just as important! Ready?
Tip #1: White out those wall marks!
I'm sure I'm not the only one who has passed by a mark on the wall and thought, "I really need to touch that up." We all think it, but how often do we get around to it?
Pick a weekend to become a weekend warrior and get your mini paint roller out. Get your kids or friends involved by having them put blue paint tape anywhere they see black marks on the wall. Then go around with your trusty roller and touch each of those areas up! In fact, every 4 to 5 years, you should have the whole house spackled (if need be) and repainted (even if it's the same color) just so that the house has that brand new look. Disclaimer: If you have anything but flat paint on your walls, have a professional painter come and do the touch ups. It will not turn out well if you just roll over the marks because it will end up looking streaky.
Tip #2: Tackle your trim and molding!
There's no way to get around dinging up the wall trim and molding in our homes. If you have children or pets, it's even harder to keep white trim clean. Every couple of weeks, hit those dark spots with some Magic Eraser. That thing is really like magic! If the spot is too stubborn to get out with the magic one, consider having a professional painter come in and paint over the spots for you. Again, any paint with a gloss is going to require a professional in order to look seamless.
Tip #3: Revive those flattened throw pillows!
Throw pillows look so full and plump when you first buy them but after crashing on them for an extended period of time, they tend to lose their vitality. In order to revive a throw pillow, you have to purchase pillows where the insert is separate from the lining. Then purchase new inserts every time you notice they've become deflated. If your pillows are 20″ x 20″ inch pillows, invest in an insert that is 22″ x 22″. It will make the pillows look even more robust!
Tip #4: Fix that crackling caulking!
This one is probably going to be a bit more of a challenge, but if you're somewhat handy you can handle it. If not, hire a handyman to remove your current caulking and replace it with some new clear or white caulking. Which color you choose depends on what was there before and the color of your counters or bath surrounds. This will instantly give your counters a clean and refreshed look.
Tip #5: Clean those ceiling fans!
I am personally not a fan of ceiling fans (yes, pun intended) because I prefer chandeliers. However, I know that there are great benefits to using them – keeping the air moving, reducing the costs of cooling a home, etc. One drawback of ceiling fans is that they are huge collectors of dust and so it is super important to keep up with them. Every couple of weeks, take the time to get on a ladder and clean off the blades. This is especially true when the ceiling fan is very close to areas that house food like a kitchen or dining room.